Leadership and Admin Team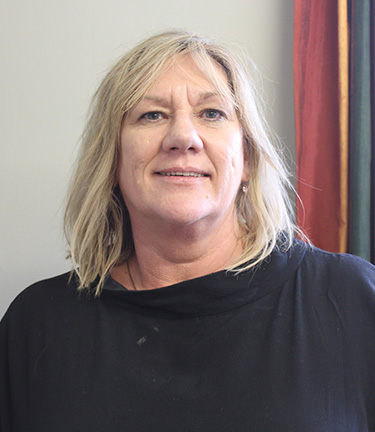 Ko Ruapehu te maunga
Ko Whanganui te awa
Ko Donna MacNicol tōku ingoa
No Whanganui ahau
Donna MacNicol
Chief Executive Officer
I recently returned to the Manawatu to join Te Aroha Noa after working in Government and living in Hawkes Bay for six years.  Prior to this I was located in Manawatu for ten years.   Over this period I worked closely with the Te Aroha Noa team and together we developed our He Ngākau Rangatahi (young persons) programmes.
I am very pleased to be in a place to lead Te Aroha Noa into a future which will see the organisation continue to build relationships and develop collaborative partnerships in areas of innovative community development and practice.  Te Aroha Noa will continue to engage in opportunities which will see us embrace and support community wellbeing and build a sustainable future.  We will work together with our stakeholders to provide services that are relevant and will continue to meet the physical, emotional and spiritual needs of individuals and whānau within our community.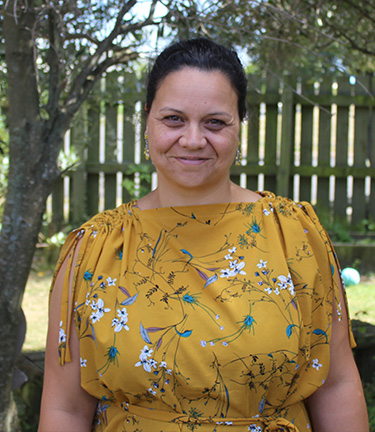 Ko Moana nui a Kiwa te moana
Ko Wairoa tóku awa
Ko waka ririrangi ráua Ko Takitimu óku waka
Ko Loa ráua Ko Taraia óku maunga
Ko Neiafu ráua Ko Hinemihi óku marae
Ko Hamoa ráua Ko Ngati Kahungunu ki Wairoa óku iwi
Ko Theresa ahau
Theresa Chick
Deputy CEO
My name is Theresa Chick and I am the Deputy CEO.  I grew up in Wairoa and have a strong passion for community.  I am a Mum, wife, daughter, aunty, cousin and friend, and my favourite thing to do is be with the people who I am these things to.    
I began my journey at Te Aroha Noa in 2008 and have had many roles within the organisation.  I love building connections, relationships and learning.  I am honoured to be working alongside the team and to actively be a part of this community.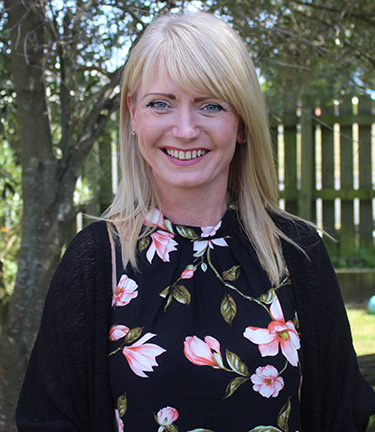 Michelle Thompson
Business Manager
As the Business Manager for Te Aroha Noa, I work closely with the leadership team and staff to ensure the smooth running of the organisation, both internally and with our partners/stakeholders.
I love to see all people excel in whatever they do, which is evidenced through my previous position as the Manager of Palmerston North Community Services Council for 7 years, and my current role as Chairperson of Big Brothers Big Sisters Manawatu.
I originate from the UK with a diverse career comprising of cabin crew, travel agent, personal assistant and general management.  I have called New Zealand home for almost 20 years, originally landing in Blenheim and working as the Operations Administrator for Port Marlborough in Picton, moving to Palmerston North in 2009.   
Outside of work, I love using my acting, dancing and singing background to 'tread the boards' in local theatre.  I also enjoy experimenting with new foods, going to the gym and reading, but above all spending quality family time with my partner, 11 year old son and three stepchildren is what I value most in life.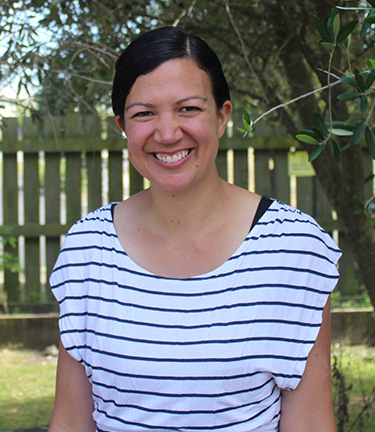 Tēna koutou katoa
Ko Tararua te maunga
Ko Ohau te awa
Ko Tainui te waka
Ko Ngati Raukawa te iwi
Ko Ngati Tukorehe te Hapu
Ko Vicki Unwin toku ingoa
Vicki Unwin
Senior Accountant
I was first drawn to Te Aroha Noa by the generosity, hospitality, kindness and selflessness that is at the heart of each of the services that are offered to the whānau and community that it serves.  There is something quite profound and unique about the range of services and the collaborative approach, and it is a joy and a privilege to work for such an organisation.  
My role here involves providing accounting information and support and helping to keep the financial function humming.
I am mum to 3 beautiful tamariki who keep me on my toes and I love spending quality time with family and friends.  I enjoy trying out a new recipe, having a strum on my guitar and being outdoors.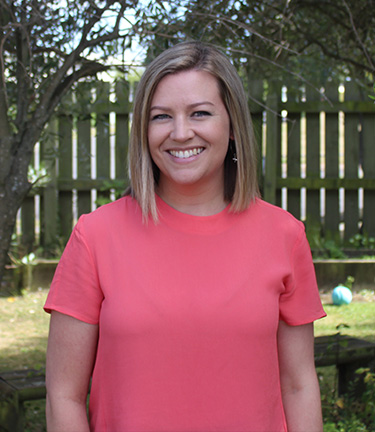 Tēnā koutou katoa
Ko Tararua te maunga
Ko Ruamahanga te awa
Nō te Oreore ahau
Ko MacLean tōku whānau
Ko Esther Haines tōku ingoa
Esther Haines
My name is Esther Haines and I am the Finance Officer here at Te Aroha Noa, joining the admin team late 2019. I am involved in the daily accounting functions of the organisation, payroll and responding to general finance inquiries.
My favourite part of working for Te Aroha Noa is being able to support the many talented and passionate staff members working for TANCS within our community.   
I am married with a 10 year old son and a cat called Tuffy.  I love to draw, enjoy spending time second hand shopping and travelling around exploring New Zealand with my family.
Favourite quote:  Difficult roads often lead to beautiful destinations
Community Engagement Team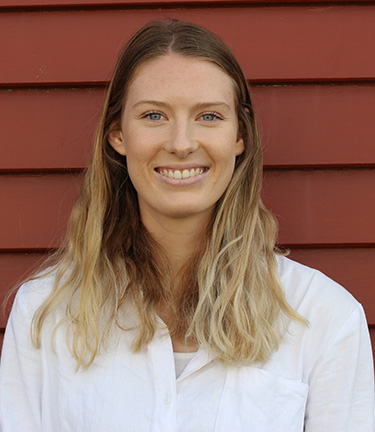 Kia ora tātou
Ko Tararua te maunga
Ko Manawatu te awa
Nō te Papa-i-oea ahau
Ko Kendrew tōku whānau
Ko Ashleigh Couper tōku ingoa
 Ashleigh Couper
My name is Ashleigh Couper and I am the Community Engagement Team Coordinator here at Te Aroha Noa.  I was born and raised here in Palmerston North, attending Monrad Intermediate, Girls High and completed my Masters in Public Health through Massey. I began my time at TANCS as a student on placement and have never left! I am passionate about seeing people grow, connect with each other and experience wellbeing.  We have so much fun in the Community Engagement team creating opportunities for learning, connectedness and of course fun!  My favourite part of working in CE is seeing small ideas flourish into meaningful initiatives. I am married to Sam and we have a cat called Zac. In my spare time I like to dance, be in nature and spend time with my friends, parents and two brothers.
Favourite quote:  You already have everything necessary to become great.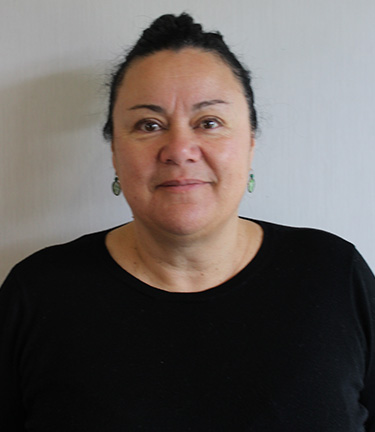 Ko te awa putahi te maunga
Ko te paerahi te moana
Ko taurekaitai te awa
Ko takitimu te waka
Ko ngati kahungunu te iwi
Ko ngati kere te hapu
Ko rongomaraeroa te marae
Nō Porangahau ahau
Ko Hokianga tōku whānau
Ko Marion Hales tōku ingoa
Marion Hales
You will find me most of the time being a mum – and a pooch mum too.  My mokopuna are highly likely to get away with most things even when their parents are around.  I love the outdoors – usually walking with pooches in tow and cycling on my e-bike exploring the tracks in our city.  I am very good at getting the whānau together because we all love food and we all enjoy each other.
At work I spend  most of my time in reception as the Office Manager using my hospitality skills, answering questions, directing visitors to locations, listening and talking to community members and generously helping others.  I enjoy  face to face interactions with people and genuinely like to make people feel welcome and valued.  My other role includes Community Engagement – this role is a wonderful and exciting addition to my administration work.  My greatest joy in community work is providing fun experiences to whānau and sharing in their successes.
Favourite quote:  Let kindness lead the way.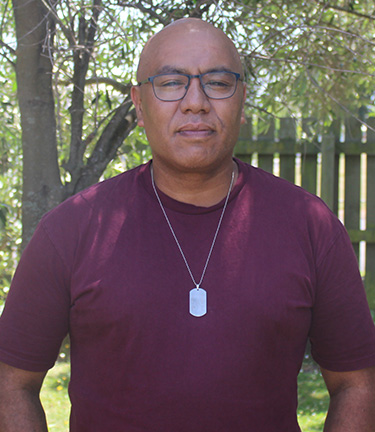 Tēnā Koutou katoa,
Ko Tairea te maunga
Ko Te Ponuiahine te awa
Ko Takitimu te waka
Ko Rongomaiwahine te iwi
Ko Ngaitu te hapu
No te mahia ahau
Ko Chris Pohe toku ingoa
Chris Pohe
Kia ora whānau, first of all I want to thank and acknowledge te atua, for the spiritual guidance throughout my life's journey, and for always having my back.
My passion for working with whānau and its communities comes from an extensive background that combines involvement within the New Zealand music industry; working alongside community groups and services in the Manawatu for the past 15 years; and of course with my mum and dad who managed a community centre in Maraenui, Napier in the early 90s. Seeing their empathy and aroha for whānau and the community has given me passion for the same.
A lot of my work practices are based on personal life experiences, which over time has enabled me to become more self-aware and understanding. I value those experiences, as they have added an authentic approach to how I mahi.
I have joined the Community Engagement team in 2020, with much anticipation and excitement. Having worked externally alongside Te Aroha Noa for the past 5 years, it was almost inevitable that I have become part of their amazing community events team.
Favourite quote:   It's not the fall that defines you as a person…… It's how you get up, that produces your full potential.
Mauri Ora
Family/Whānau Development Team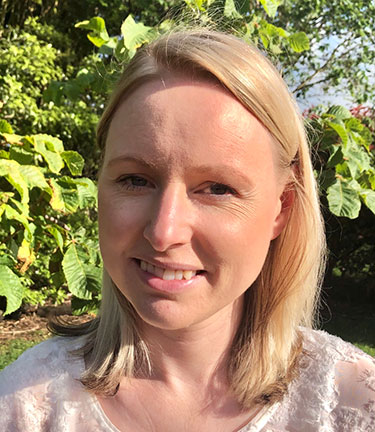 Ko Hikaroroa te maunga
Ko Waikouaiti te awa
Ko Kai Tahu te iwi
Ko Kāti Huirapa tōku hapū
Ko Puketeraki tōku marae
Ko Anne-Marie tōku ingoa.
Anne-Marie Osborne
Our Artist
Team Leader for Family/Whānau
I have been at Te Aroha Noa for eight years and have a heart for working alongside whānau from this hapori. My heritage is of Māori, Danish, Polish and Pākehā descent, so a real mixture. My partner and I have a son who keeps us busy and always learning about ourselves! Forever on my own self-discovery and growth path, my passion has evolved to support others to work through whatever might be holding them back from being their true selves. I use interactive Drawing Therapy as a tool to explore what can be hard to say in words. My journey of learning Te Reo Māori has opened up a whole new world to me and it is very exciting to be learning all the time. My other great love is for the outdoors and I find the most peace and inspiration walking in the ngahere.
Mauri ora!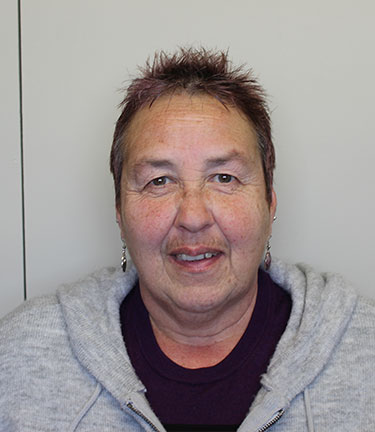 Ko Tararua te maunga
Ko Manawatū te awa
Ko Tainui te waka
Ko Ngāti Raukawa te iwi
Ko Ngāti Ngarongo me Ngāti Takihiku raua
Ko Ngāti Hinemata ōku Hapū
Ko Kereru te marae.
Pania Taylor
Our Connector
My involvement with Te Aroha Noa has been for over 26 years when I became a playgroup mum. I worked hard to find a balance between whānau, study and part-time work and in 2013 I completed my Bi-cultural Degree in Social Work. I have been in the Family/Whānau team for 10 years full time, and what I love is that no two days are the same. I love making connections to events, people, places and by association. My passion is my whānau; I have four adult children and six mokopuna who keep me on my toes.  I enjoy combing the rivers for coloured river stones.
No reira kei te mihi, kei te mihi, kei te mihi.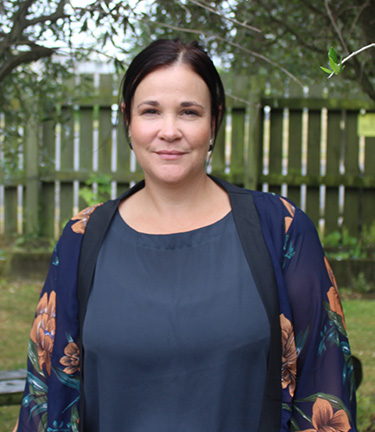 Tēnā koutou katoa
Ko Kāpiti te Motu
Ko Wainui te awa
No Paekakariki ahau
Kei Woodville tōku kāinga ināianei
Ko Bevan tōku tāne
Ko Kaia rāua ko Feya āku tamariki
Ko Tilley rāua ko Alyssa āku mokopuna 
Ko Mary Laracy tōku ingoa
Nō reira, tēnā koutou, tēnā koutou, tēnā koutou katoa
Mary Laracy
The Listener
Kia ora,
My name is Mary Laracy. I grew up in a small town on the Kapiti Coast in a blended family of 7 children, of which I was the youngest. I became a mother at the age of 17, and I am now the mother of two awesome young women and the grandmother of two beautiful little girls.  My passion for social work has been influenced by my life story.  As well as my experience of working as an Early Childhood Teacher for the past 20 years, the learning I gained from completing my Masters level training in Social Work, and my recent experience of working with whānau at Te Aroha Noa.  These influences have shaped my values and beliefs for supporting individuals and families to recognise how their own adverse life experiences are impacting on them and how they might reach transformational change in their lives.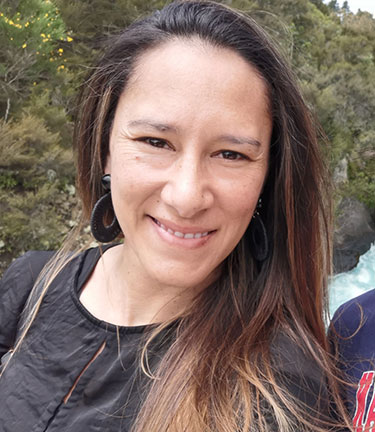 Ko Manawaru te maunga
Ko Horouta te waka
Ko Te Arai te awa
Ko Rongowhakaata tōku iwi
Ko Ngati Kaipoho tōku hapū
Ko Keri Rapira tōku ingoa.
Keri Rapira
Our Rock
Kia Ora my name is Keri Rapira.  My journey at Te Aroha Noa started as a HIPPY tutor approximately eight years ago.  If you'd told me then that I would end up a fully qualified social worker I would have laughed, however Te Aroha Noa has played a significant role in my desire to pursue things I never dreamt possible.  My world had been focused on raising my children; however I had never considered that being a great mum could also mean pursuing my own greatness.  I studied at Te Wanaga o Aotearoa to continue challenging my perspectives and views of the world and not simply sit where I felt comfortable.  My practice as a social worker is deeply embedded in my faith and my belief that every person is born with greatness, purpose and worthy to be loved.  As a new practitioner, my journey has only but begun and I look forward to working with whānau who with their greatness will continue to grow and inspire mine.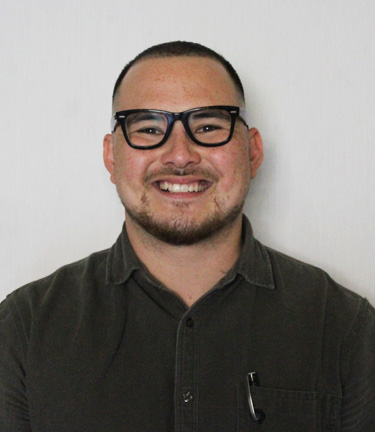 Ko Tararua me Fuji ngā maunga 
Ko Manawatū me Shōwa ngā awa 
Ko Corinthic the Second te waka 
No Te Papaiōea, No Hapani hoki āhau
Ko Maia tōku wāhine
Ko Kent tōku ingoa 
No reira, tēnā koutou katoa.
Kent Mcilraith
Our Pioneer
Konichiwa and Kia ora! My name is Kent Mcilraith and I have been a part of our Family/Whānau team since early 2019.
My mum is Japanese and my Dad is from Gisborne. I grew up in Asia but have lived in the Manawatū since I was 10 years old. I went to Ross Intermediate and Freyberg High School and finished my social work degree in late 2017. My wife is from Palmy and her whakapapa is Ngāti Kahungungu and Tūhoe.
My happy place is being in the water (scuba diving, swimming,) or playing any sports. A significant approach of my practice is that I try to focus on 'what matters to a person, not what's the matter with them'. I endeavour to tautoko and journey with whānau to build on their strengths so they can walk out in their potential.
Early Childhood Centre Team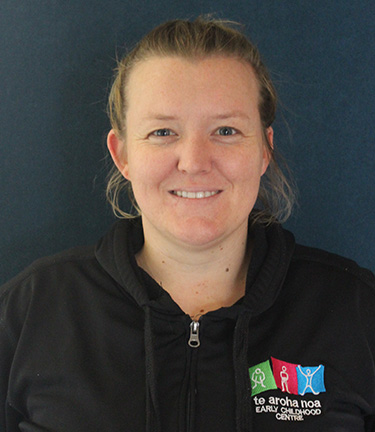 Kelly Larsen
ECC Team Leader
Kia ora!
I am Kelly Larsen and am the Centre Manager of our Early Childhood Centre within Te Aroha Noa Community Services.  I have been working within education since 2007 but only been lucky enough to be part of the TANCS team since 2014. 
My personal and professional philosophy is underpinned by respect; for tamariki, whānau, colleagues, the community and the environment, and I place relationships at the forefront of my practice.  I believe in building and maintaining respectful, responsive and reciprocal relations with parents and whānau, where the centre has a homely welcoming feeling, everyone who enters feels a sense of belonging, is inspired to explore and learn, and where teachers and whānau grow together. 
Outside of work I'm a mum to three busy children … two older children, an 8 year old girl, Ava and a 10 year old boy, Brooklyn.  Our third, Lucy, who is a wee 6 month old girl, is the boss of the house.  I am a huge fan of the great outdoors.  As a whānau we love heading out to explore bush walks and all the fabulous parks and reserves within the great Manawatu.
I look forward to meeting you and your whānau and welcoming you into our community here at Te Aroha Noa.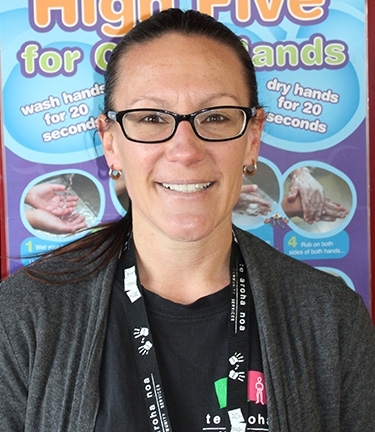 Becs Paki
Senior Educator
Kia Ora
I am Becs Paki and I am the Team Leader here at Te Aroha Noa Early Childhood Centre. I have been lucky enough to work here for the past 4 years.  Prior to working at Te Aroha Noa I worked at Ngā Rito o Te Puwaitanga ECC alongside the Freyberg Teen Parent unit for 10 years and taught in a Montessori centre for 5 years, so Early Childhood has been a part of my life for nearly 20 years.
I love working in the Early Childhood sector and believe that the early years of a child's life are so important.  I love providing a centre environment where both children and their whānau can come to learn alongside one another sharing knowledge, new experiences and loads of fun and laughter.
Building strong reciprocal relationships with staff, children, whānau and the wider community is something I truly believe in growing  and when this growth happens it opens the doors to endless learning and fun.
When I'm not a work I am at home with my husband Brendan, my two girls Collins and Pippa George, Mase the dog and Abbey the cat.  We enjoy getting out in the community walking and biking.  We love keeping fit and enjoy playing a variety of sports.
I look forward to meeting you and your whānau someday soon.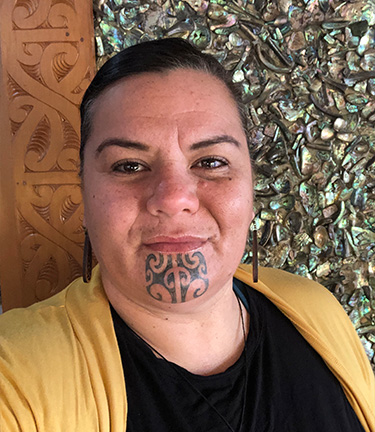 Jodie Matenga-Philips
HIPPY Coordinator
Tēnā koutou katoa, ko Jodie Matenga-Philips tōku ingoa.
Tēnei au te tū atu nei ki ngā rekereke o Tuhirangi
Heke whakararo taku tītiro ki te moana o Ōneke,
hoe ana te waka tapu o Tākitimu.
Ākona ki te kainga, tu ai ki te marae o Kohunui, ki te whare e tū nei ko Tuhirangi.
Ka whakamiha i tōku rangatira ā ngā hāpu kārangaranga o Rākaiwhakairi rāua ko Ngāti Hinewaka, ko Raniera Te Iho o Te Rangi tērā.
Mā te huruhuru te manu ka rere, ka ora ai te iwi o Ngāti Kahungunu, ki Wairarapa Moana.
Ko Te hapori o Highbury tōku kainga noho, hipa atū i ngā tau rua tekau. 
Tokorua ngā tamariki ā māua ko tōku hoa rangatira, i tipu matau kotahi i te maru o te hapori o Highbury.
I timata tāku mahi kohungahunga i te tau 2005, a, i te tau 2013 i whakawhiti au ki te Te Aroha Noa hei whakahaere i te hotaka HIPPY.   Ko te kaupapa o te tūranga nei, he tautoko, he arahi hoki i ngā whānau e poipoi ana I nga tamariki ki roto i ō rātou ake kainga.
Ka ngākau whitiwhiti ahau ki te  whakapakapiki mātauranga, ki te whakapakari pukenga mātao mo ēnei whānau, mo te hapori hoki.Tua atu i tērā, ka tū au i te Poari o Te Kura Waenga o Tirohanga, hei mangai mo ngā kaupapa Māori, hei tautoko i ngā whānau hoki kia tū rangatira ngā whakatipurangi mō apopo.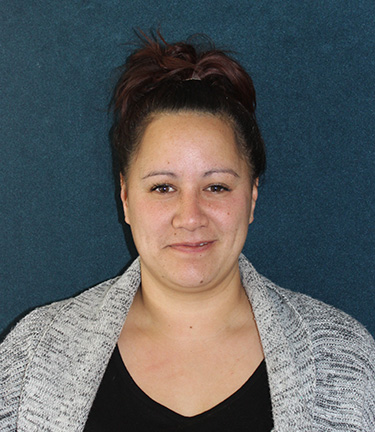 Nicole Tuhiwai
HIPPY Tutor
Kia ora whānau,
Ko Nicole Tuhiwai ahau.
I was raised in Palmerston North and descend from the Smith whānau, a big whānau here in Highbury and Awapuni. 
I am mum to four beautiful children, all born and raised here in Palmerston North.
I enjoy my role as a HIPPY tutor, helping parents, grandparents and caregivers to educate their tamariki in preparation for kura.
HIPPY has helped me find my passion for helping and supporting people in our community. 
Planting positive seeds for our tamariki and rangatahi are important to me as they are our next generation and leaders of our future.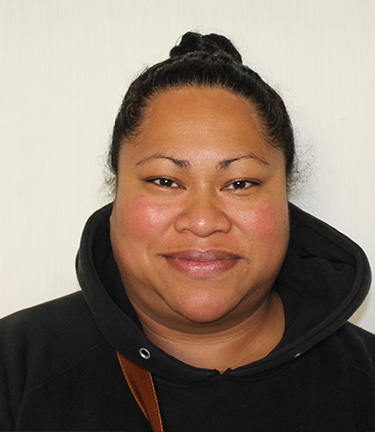 Fiona Sio
HIPPY Tutor
Talofa Lava, my name is Fiona.
I was born and raised in the Manawatū/Horowhenua region where my parents migrated to from Samoa in the late 1970's. 
It has been an interesting experience growing up as a 'first generation New Zealand born' and my 4 year old son is now 'second generation' which too has come with its challenges and blessings.
I have been a part of the HIPPY / TANCS aiga for a year now and it has been a great season of growth and learning for me.   I have met new people from all walks of life but more importantly those who give to see our local and wider community grow and prosper. 
I love (not at the time) pushing my limits while Fitness training, playing Canasta with my family and playing with my 4 year old wherever his imagination takes us. 
One of my favourite verses found in Philipians 4:13 encourages me that 'I can do all this through Him who gives me strength.'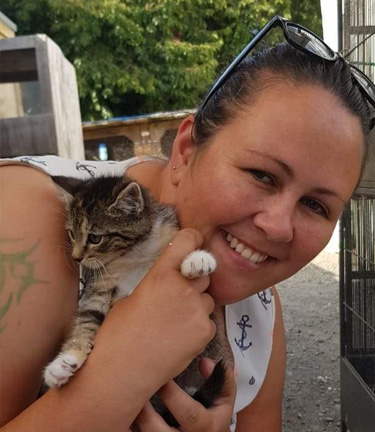 Sarah Davison
HIPPY Tutor
Kia ora,
My name is Sarah Davison and I became a HIPPY Tutor in February 2020 after graduating HIPPY with my son.
I was born and raised in Hastings, Hawkes Bay but I have called Palmerston North home for the past 14 years, where I met and married my husband.
Together we have three energetic children who definitely keep me on my toes.  
I love learning about different cultures, sign language and helping others.
I am grateful to be part of the HIPPY team and bringing preschool education into the homes of families.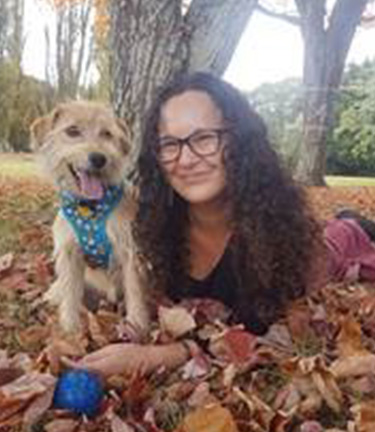 Ko te Pa Matua Pumau me Hukarere ōku maunga.
Ko te rere mai ora I te Nohoanga Tapu o te Atua me Tutaekuri ōku awa.
Ko te Oranga Mutu Kore me Jane Gifford me Rotorua ōku waka.
Ko ngā Uri o Io Matua me Ingarihi, me Irihi, me Koterani, me Wīwī me Peina ngā ingoa o ōku iwi.  He purini huarakau ahau.
Nō Heretaunga ahau.  E noho ana ahau ki Papaioea mai rano I te tau 1998.
Ko Rachel Oliver tōku ingoa.
He Kaituku haumanu tākaro ahau.
Rachel Oliver
I am passionate about tamariki and dedicated to journeying with them and their whanau in the pursuit of mauri ora.  I first came to Palmerston North to train as a primary school teacher and then went on to complete my Bicultural social work degree through Te Wananga O Aotearoa.  I began my mahi at Te Aroha Noa in the Family/whanau development team in April of 2014 and at the beginning of 2019 moved to the Counselling team full time. I enjoy the tapu work in the playroom with tamariki and the tautoko I can give to parents/caregivers throughout their journey.   I love my mahi as a Child Centred Play Therapist – after quite a long journey I think I have found the best fit for me so far!  One of the guiding phrases in my mahi is "Āta whakarongo ki te reo o ngā tamariki" (listen intently to the voice of the children). 
Ko Taonga te ingoa o taku kuao kuri…I have a puppy called Taonga who can often be found in the garden between the Gathering Space and the ECC.  He brings much joy and aroha to our space.  I hope to train him to be a therapy dog after he stops chewing everything!  I love walks with Taonga, time in the wild/nature, playing, reading, weaving and quality time with friends.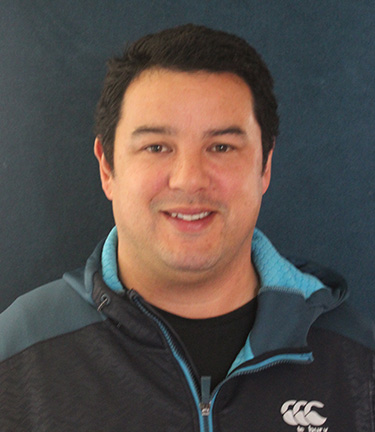 Renē Aish
Hi, I am a Counsellor and Group Facilitator here at Te Aroha Noa.  I love to work with individuals, couples and groups in imaginative and creative ways.  My work centres around listening to, and for, the voice of what I call 'Soul' – that is our true nature, our unique spark, our inner resources of wholeness that we were born with.  I believe that in whatever situation we find ourselves in, our Soul is inviting us into the fullest expression of life that is possible and that we hold within us the knowledge and resources to navigate the journey.  Using whatever I can – conversation, nature connection, creative expression and artwork, bodywork, deep imagery, dream work and ceremony – my hope is to support you to listen and follow your unique 'spark' so that you more fully come to know who you truly are, and where you belong as a fully alive member of the great community of life.
I am a father to three incredible boys, an avid reader, very amateur painter, lover of making and eating food, and a wanderer of wild places.  I hold a Degree in Counselling from Bethlehem Tertiary Institute and am currently training with Animas Valley Institute.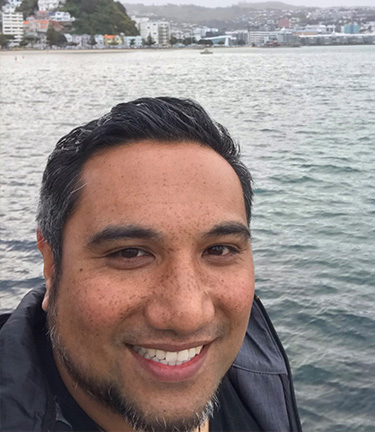 Tēnā Koutou katoa
Ko Tararua Ranges Tōku Maunga
Ko Manawatu tōku awa
Ko Hamo canoe tōku waka
Ko Fata tōku iwi
Ko Samalaeulu tōku marae
Nō Hamoa ahau
Kei Palmerston North tōku kāinga anāi anei
Ko Massey University tōku kura
Ko Fata Tōku Whānau
Ko Ene tōku matua
Ko Foi tōku whāea
Ko Situe Fata tōku ingoa
Nō reira tēnā koutou, tēnā koutou,  tēnā tātou katoa.
Situe Fata
Talofa and kia ora I began my work at Te Aroha Noa Community Services in 2018 as the He Ngākau Toa (Young Men's) Programme Facilitator.  In 2019 we established the He Ngākau Rangatahi programme with a good mix of young women and young men.  This was the beginning of my journey with my Te Aroha Noa family. 
I grew up in Otago before moving to Palmerston North and completing my secondary education. I am happily married to my wife Jesyreel for 12 years.  She is a pre-school teacher and we both enjoy the opportunity to work with both youth and young children. I am currently working on my Bachelor of Social Work through Massey University and a certificate in Public Health.  I believe if I am going to challenge the rangatahi to give learning a go, then I need to practice what I preach.  Each day I look forward to seeing what new challenges and learning opportunities the rangatahi will give me.  I feel honoured to work with any families and rangatahi who want help and are willing to take opportunities. Each day I encourage positive affirmation, to seek opportunities of change, and to challenge the rangatahi to understand consequences and the connection to choice.  Being a positive and consistent adult is something I can assure each young person when they attend our HNR programme.  
"Change begins with you." Tofa soifua, Tēnā koutou katoa
Ko Remutaka toku maunga
Ko Heretaunga toku awa
Ko Kaipuke a Pakeha te waka
Ko Ngati Pakeha toku iwi
Ko Waikanae te whare karakia
No Orongomai toku wahi whanau
Kei Turitea toku kainga inaianei
Ko Spiers toku whanau
Ko Hone toku matua
Ko Marie toku whaea
Ko Adrian toku taneTokowha aku tamariki
Tokorua aku mokopuna
Ko Sue toku ingoa
No reira tena koutou, tena tatou katoa
Sue Spiers
My journey with Te Aroha Noa began over ten years ago with the start of He Ngākau Noa.  I've been privileged to work in education most of my life in schools, at the Department of Corrections, with Te Aho o Te Kura Pounamu and with the Ministry of Education, and from April last year with He Ngākau Rangatahi and the whānau.
I'm passionate about the roles we play as whānau in supporting our youth and ourselves to aim for the best.
Kia kaha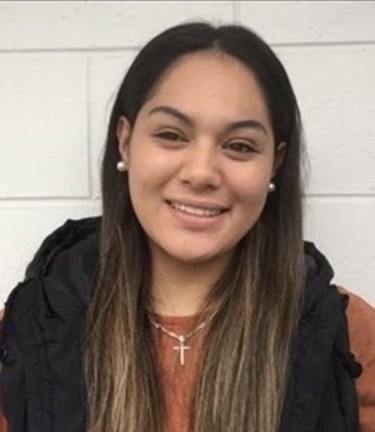 Ko Tararua toku maunga
Ko Ruamāhanga toku awa
Ko Ngāti Kahungunu ki Wairarapa toku iwi
Ko Takitimu toku waka
Ko Hurunui-o-rangi toku marae
Ko Francine toku ingoa
Francine Nathan
Kia ora,
I started my journey at Te Aroha Noa through the Family/Whānau team, who cared for my whānau.  I transitioned through both of the rangatahi programmes, He Ngākau Noa and He Ngākau Matua.  I was a youth leader at my church before my current role.  Now I have come back to Te Aroha Noa as a Youth Facilitator for He Ngākau Noa.  Before I turned 21 I was married and had to beautiful little girls.  I have a huge heart for people and always hold the hope for a better version of one's self. My practice is built on purpose and strength.  I'm always wanting to learn more and how I can better myself for others. 
Ngā mihi,
Fran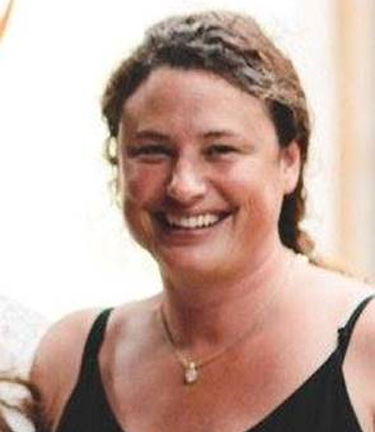 Ko Carningli te maunga
Ko Usk te Awa
Ko Newport te Iwi
Ko Pritchard te Hapu
Ko Casnewydd-ar-Wysg te Marae
Ko Monica Tautau toku ingoa
Monica Tautau
Teen Parent Intensive Caseworker
Both of my eldest tamariki have been through the Te Aroha Noa Early Childhood Centre and I have been involved at various times mowing lawns and tidying properties of Te Aroha Noa whānau as a Youth Pastor for Central Baptist Church.  Having just moved back to Papaioea after 7 years in Kaitaia, I have now taken on the role of Teen Parent Social Worker for He Ngākau Mātua.  I am passionate about young parents being empowered to manage their whānau and to promote themselves and their tamariki to bright futures.
Ahakoa he iti he pounamu.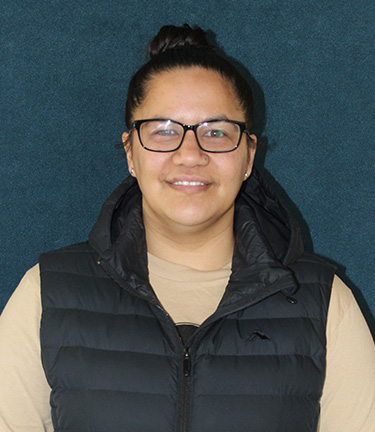 Maiararā te maunga o Ruapehu e tu mai nei
Maiararā te awa o Aotea e tere nei
Maiararā maiararā
Kia whakakotahi ai te iwi o Te Ati Haunui-a-Paparangai
Kia tau mai ano te mauri ki runga o Te Puke
He mauri tu he mauri ora
I heke mai nei i hawaiki nui, hawaiki roa, hawaiki pamāmao
Rere ki uta rere ki tai, rere mai ai te waka o Aotea
Ka puta ko Rosa Downer ki te whaiao ki te ao marama
Nō reira tēnā koutou, tēnā koutou katoa
Rosa Downer
Learning Support Facilitator
Kia ora whānau,
My journey with Te Aroha Noa Community Services started six years ago when I became a HIPPY māmā.  In those six years not only have I been a part of the HIPPY team, I have also been involved with the Community Engagement team, and now I am a proud member of the He Ngākau Mātua team.  I have four amazing tamariki and I am in my final year studying Bachelor in Bicultural Social Work through Te Wananga o Aotearoa.  There have been many challenges along the way especially managing whānau, study, mahi and life in general but I have amazing support behind me.  What I love about my mahi is creating relationships and inspiring young māmā to make positive change for themselves and their whānau.
Nō reira tēnā koutou, tēnā koutou, tēnā koutou katoa.